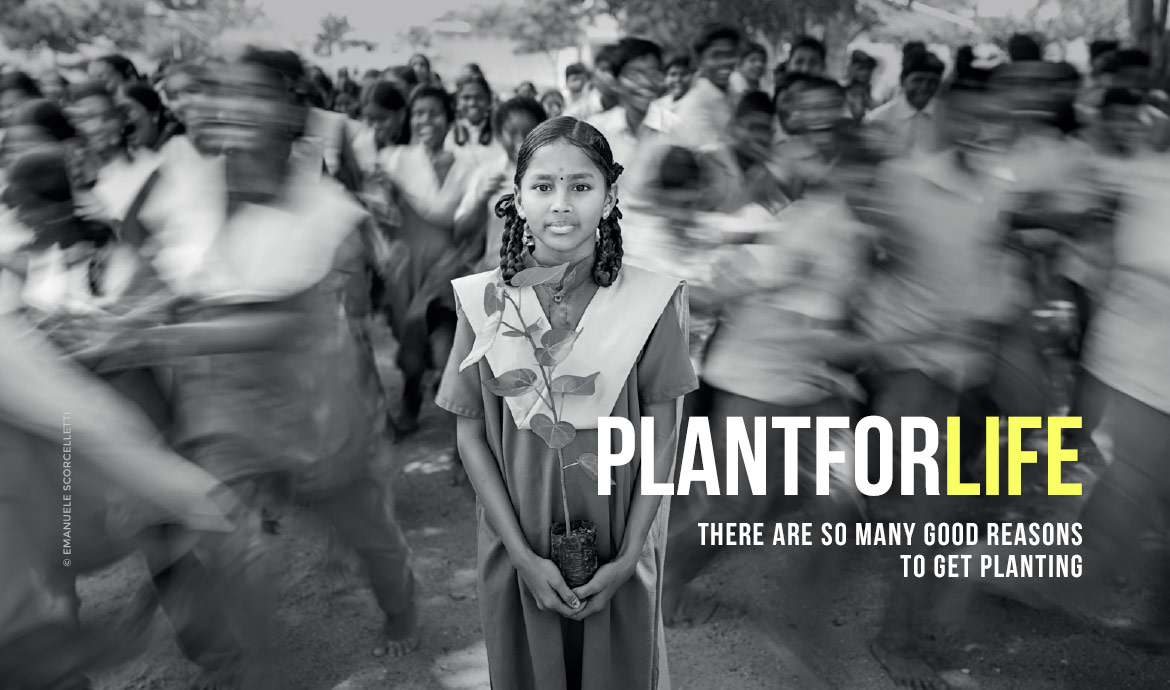 Once we had achieved our 100 million trees target, we decided to rename our planting programme. The initiative is now called PLANT FOR LIFE : a new name to reflect our new ambitions. Because together, the adventure is set to continue!

GOAL: 135 MILLION TREES
THANK YOU! YOU'VE CONTRIBUTED TO PLANTING
TREES AROUND THE WORLD
Our aim is to plant an additional 35 million trees by 2025, working hand-in-hand with our partner NGOs around the world and getting younger generations more closely involved. For they have a key role to play in taking action and raising awareness about the importance of reforestation.
We are nothing without trees. They are essential for future generations and for life itself. Together, let's plant for life.
Jacques Rocher
Founder of the Yves Rocher Foundation, and planter
We have thousands of volunteers on the front line, a huge, proactive tribe working to restore greenery to our planet, one tree at a time. And although each country and every NGO we support has its own specific planting issues, we decided to draw up a Manifesto together with a small group of our planters. The PLANT FOR LIFE Manifesto outlines how we are working together to plant trees that will go on to foster life.
RESTORING GREENERY TO THE PLANET ONE TREE AT A TIME


1 tree planted
every 4 seconds

Already over 100 million trees planted together


48 NGOssupported around the world
Deforestation is at an all-time high. In the past 30 years, around 420 million hectares of forestland have vanished around the world. That's an entire football pitch every second. And yet trees are our allies. Climate change, soil erosion, pandemics, the destruction of ecosystems and biodiversity… Our societies have created a world that urgently needs regenerating. By planting trees, we're providing a multifaceted response to the complex crisis that is now afoot.
100 reasons and more to plant trees…
Some of these reasons are universal, others are more personal. Some may be rooted in ecology, and others in the economy. Some benefit humankind, while others serve the animal kingdom. Some are national, others regional, and some will yield results for today, while others will bear fruit in the future. All of them foster life. What about you? What might inspire you to plant a tree?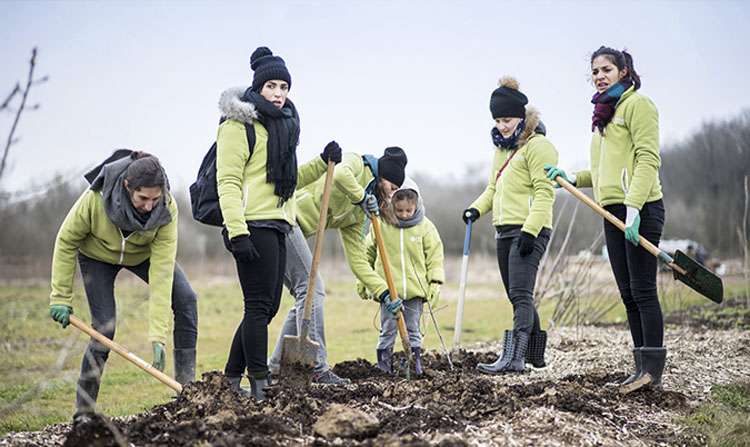 IN FRANCE : REPAIRING HEDGEROWS
Hedges are frequently pulled up in France, and yet they play a vital role in the fight against climate change and the success of the country's national agricultural and energy transition. Providing a home to a wealth of biodiversity, they shape the land, nourish the soil, and protect our crops and water resources. For over 12 years, the French AFAC-Agroforesteries network has been replanting hedgerows on farming land and in non-forest areas throughout mainland France. By the end of next year, more than 5 million trees will have been planted in France.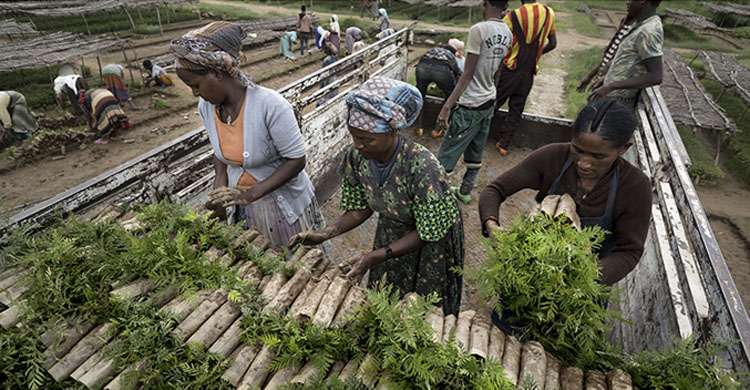 Our commitment beyond borders is made possible thanks to the efforts of the thousands of planters that make up our international tribe. Thanks to them and the expertise of 48 NGOs, our programme is active in 35 countries on five continents and managed to successfully plant 100 million trees by the end of 2020. This was a real challenge, but the adventure is far from over and a new goal has now been set: to plant 35 million more trees by 2025!
Smiles amid
the trees
But who's behind our trees?
AROUND THE WORLD IN 100 MILLION TREES
Travel the world by clicking on our map to discover our various planting spots. France, Ukraine, Ethiopia, Mexico… Our fields of action are as vast as the world is wide, and span 35 countries on five different continents with an international tribe made up of thousands of planters with whom we Plant for Life!
Did you know? France has lost 70% of its hedges since 1950 and 11,500 km of hedges disappear each year. And yet hedges are essential to biodiversity, providing shelter, food and sa...
Read more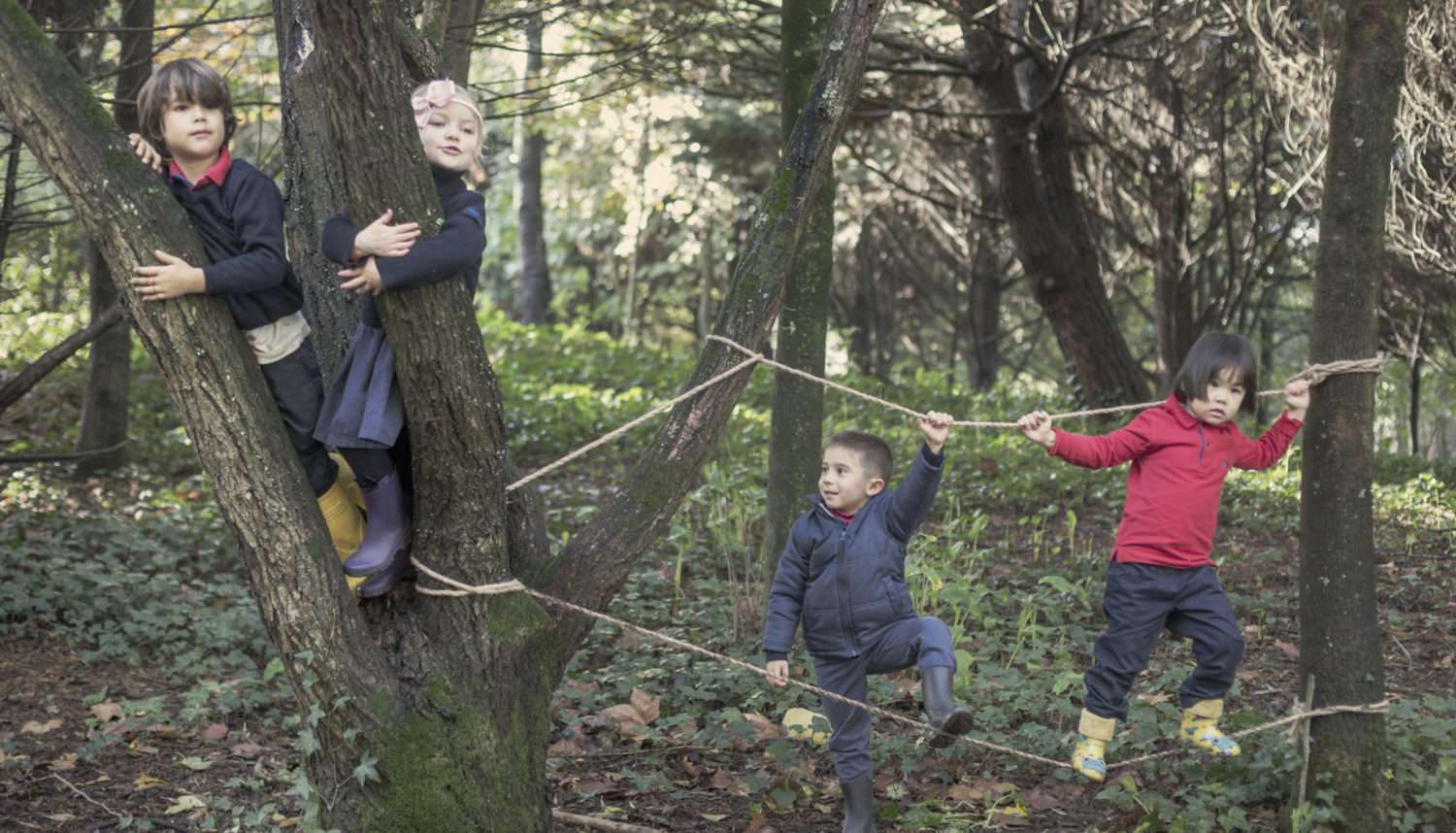 PORTUGAL RISING FROM THE ASHES In Portugal, huge swathes of agricultural land we...
Plant for Life programme partners