Last month, the Yves Rocher Foundation officially became a "Partner Committed to Nature" (PEN). This initiative, supported by the French Office for Biodiversity (OFB), is very important to us.
What does it mean to be a Partner Committed to Nature?
As you know, the erosion of biodiversity is an alarming problem. This is why the French Office for Biodiversity (OFB) has launched the Committed to Nature initiative. Organisations that are committed to nature have a plan of action as well as a good network in order to preserve biodiversity.
The programme brings together organisations committed to protecting it. They are split into three groups:
Organisations with the PEN label invite civil society to fight against the erosion of biodiversity, driven by 4 different missions.
Raising awareness among citizens to make them realise the dangers biodiversity is facing
Accompanying citizens in their actions to preserve biodiversity, from coming up with new ideas to implementing them
Mobilising all players of biodiversity protection by highlighting their work and combining their efforts
Taking action that directly helps biodiversity
23 organisations already hold the Partner Committed to Nature label, including the Yves Rocher Foundation.
An added bonus for The Yves Rocher Foundation?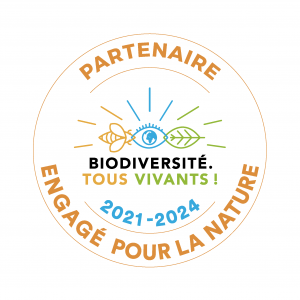 To be recognised as a Partner Committed to Nature gives credit to our Plant for Life and Terre de Femmes programmes. Indeed, for this partnership, the Foundation is committed to accomplishing two things:
Taking part in the planting of 35 million extra trees, everywhere in the world, by 2025. This goal is an extra stepping stone as part of our Plant For Life reforestation programme.
Awarding around 100 women committed to preserving the environment with the Terre de Femmes Award by 2023.
These two programmes have the biggest international scope, in terms of people affected as well as in terms of mobilisation and awareness objectives. This creates different experiences from very different initiatives, depending on the country they were taken in. It also highlights the diversity of environmental and social realities on a larger scale.
Doing so will allow us to raise awareness among authorities and civil society. New planters, men and women, will then be able to get involved. New candidates for the Terre de Femmes Award will emerge. At a national and even international level, we will have the opportunity to share and cooperate with new players to find even better solutions and rise to the challenge of protecting biodiversity.
Click here to learn more about the Committed to Nature programmes.