There are thirty of them. Thirty reflections of how we do things, and how we interact with others and the world around us. Thirty ideas that express just how incredible the people we support, and those who support us, truly are. Thirty words to say thank you.
1. PASSING IT ON
We share an unconditional love of nature and the unwavering urge to protect it.
6. la Gacilly
It all started here, deep in Brittany's heartland, in the lands of Celtic legend.
8. TREES
We believe in the near-magical powers of trees, that's why we have been tirelessly planting.
14. TOGETHER
Working with our partners, our community of planters, and our Terre de Femmes award-winners.
16. terre de femmes
Our programme supports proactive women working on the frontline to foster biodiversity.
18. FRIENDS
Without friends, the Foundation's whirlwind journey so far would not have been possible.
19. TIME
Taking the time to stop and think or put things into perspective is in our best interest.
20. animalS
Animals play a crucial role in maintaining the balance of our planet's ecosystems.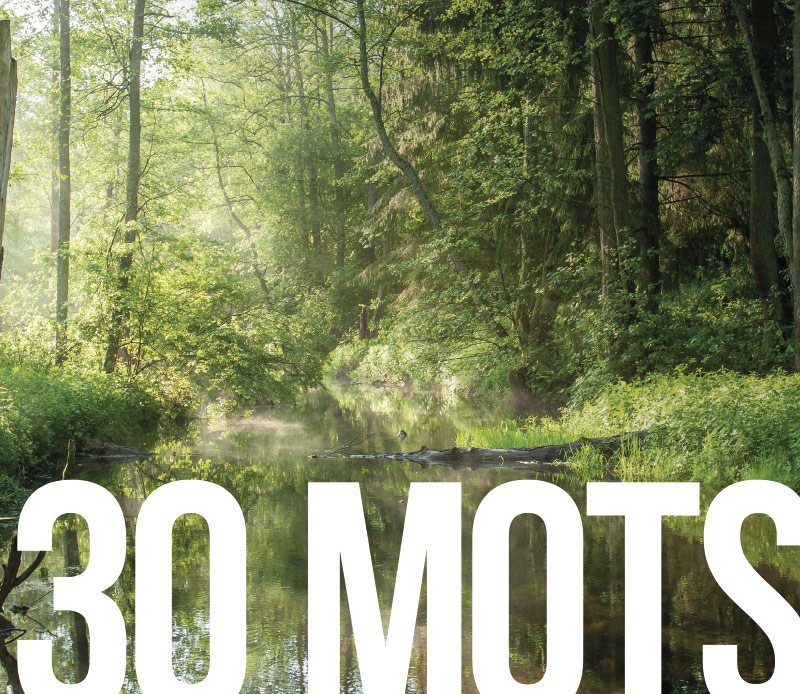 22. art
Working with artists and photographers with a conscience is one wonderful way in which the Yves Rocher Foundation seeks to raise awareness with a flourish.
26. LITTLE SEEDLINGS
Our young people give us hope. We admire their courage, their fun-loving approach, how they inspire us and make us face our responsibilities.
27. foUndation
Our Foundation is a beating heart, anchoring everything we do around the world.
29. THANK YOU
Thank you for your courage, your support, and for believing in us over the past 30 years.