Always tucked away behind the dark cloth of his large-format view camera, Juan Manuel Castro Prieto is a discreet, sensitive and caring photographer. Here, he discusses a few elements of his trip to Portugal, where he attempted to highlight the threat looming over the natural world there.
Were you aware of Portugal's forest fire problem before you embarked on this photography mission in the Porto region for the Yves Rocher Foundation?
I live in Madrid, and Portugal is just next door. I have travelled to the country several times. Most memorably, I covered the particularly devastating and widespread fires of summer 2017. The damage was significant and the fires claimed a high number of victims. I'm very familiar with this issue because we have the same problem in Spain every year. But in Portugal, the situation is much bleaker because of the density of eucalyptus trees there. These trees increase the chances of forest fires. It's always terrifying to see hundreds of hectares of desolate land.
How did you approach this photographic project?
I always work with a 20 x 25 large-format view camera, and that's what I did for this report. This very particular technique allows me to highlight the subject, and that's really important to me. In this specific case, I focused on the people involved in reforestation, the victims of the fires, or simply the trees themselves, who are also major protagonists in this narrative.
Large-format view cameras evoke another era. Using this technique to capture these planted trees is a nod to their longevity. They will long outlive us.
What special memories do you have of this project?
I was very moved by these fire-ravaged landscapes. The devastation is awful. Because when trees burn down, all the life that coexists around them dies too – plants and animals alike. I will never forget the victims of the fires either, the people who lost everything. But I also have positive memories of the Futuro organisation and its members, who do everything in their power to find solutions. They spring into action and plant trees in response to the problem.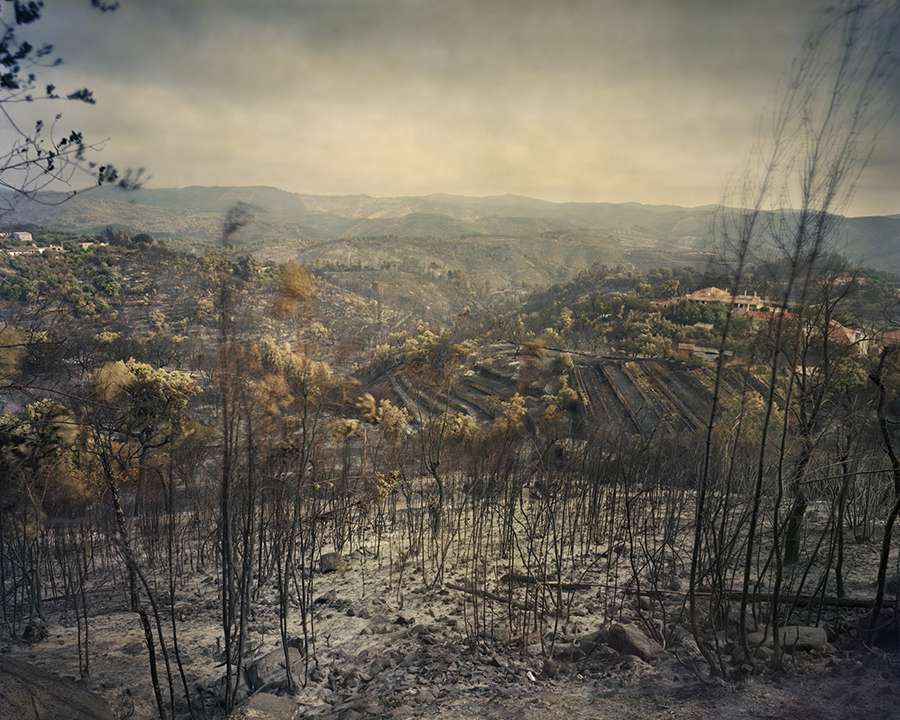 By planting trees, the Yves Rocher Foundation isn't just helping with reforestation it's helping to raise collective awareness about the situation.
What do you think of the action being taken by the Yves Rocher Foundation?
The Yves Rocher Foundation is doing a fantastic job of supporting initiatives like Futuro's work in Portugal. By planting trees, the Yves Rocher Foundation isn't just helping with reforestation – it's helping to raise collective awareness about the situation. It's important to spread the word and show everyone why it's so urgent to take action. And the Yves Rocher Foundation is active all around the world. It supports tree-planting in Portugal, Spain, India, Ethiopia, France and many other countries.
What's the message you want people to take away from your work?
I want people to remember the commitment of all these wonderful people working on the ground, who are rolling up their sleeves to change things across the country rather than being defeatist. They're working to return indigenous forests to their former glory. They nurture saplings in nurseries and plant trees: not for themselves, but for others. For the generations to come. Because if we don't act now, their future will be bleak. They will suffer from living in a ravaged world.
Portugal, reborn from the ashes
Discover the photographic mission of Juan Manuel Castro Prieto in Portugal