Gabriele, winner of the Yves Rocher Foundation Photo Award 2021, is an Italian photojournalist. He bases his documentary approach on the link between humans and the environment.
For the Rohingya people in Central Asia, 2017 was synonymous with persecution and migration, with dire humanitarian and health consequences. The environmental impact is also concerning, albeit much less present in media coverage. With his report "The Wretched and the Earth", Gabriele Cecconi aims to raise public awareness about how Rohingya migration affects the climate, refugees' health and biodiversity.
An uncertain future for the inhabitants of Cox's Bazar
The Rohingya people are predominantly Muslim and have been living in Myanmar. They have been persecuted in their home country since 2016, where they were subjected to rape, violence and abuse. As a result, they were forced to flee Myanmar and seek asylum in Bangladesh.
In 2017, more than one million people arrived in Bangladesh, setting up home in makeshift shelters at Cox's Bazar. Given their appalling living conditions, the future remains uncertain for hundreds of thousands of human lives.
Unknown environmental consequences
Gabriele is passionate about the links humans have with their environment, so it was only natural that he wanted to bring his photographer's eye to the Rohingya migration crisis.
Photography is a powerful tool for conveying certain messages. Gabriele Cecconi
The Wretched and the Earth therefore aims to document the environmental impact of mass migration in order to address the enduring ties that bind humans with nature. The hundreds of thousands of Rohingya living at Cox's Bazar are doing the best they can with the limited resources they have. Their priority is to survive in difficult living conditions. Their connection with nature is broken.
This is an issue that has never been taken truly seriously by international communities, especially in times of humanitarian emergency. Yet it is clear that while this mass migration has an impact on people, it also has an impact on the environment in which they live.
My goal is to make this story more widely known from this particular perspective. Gabriele Cecconi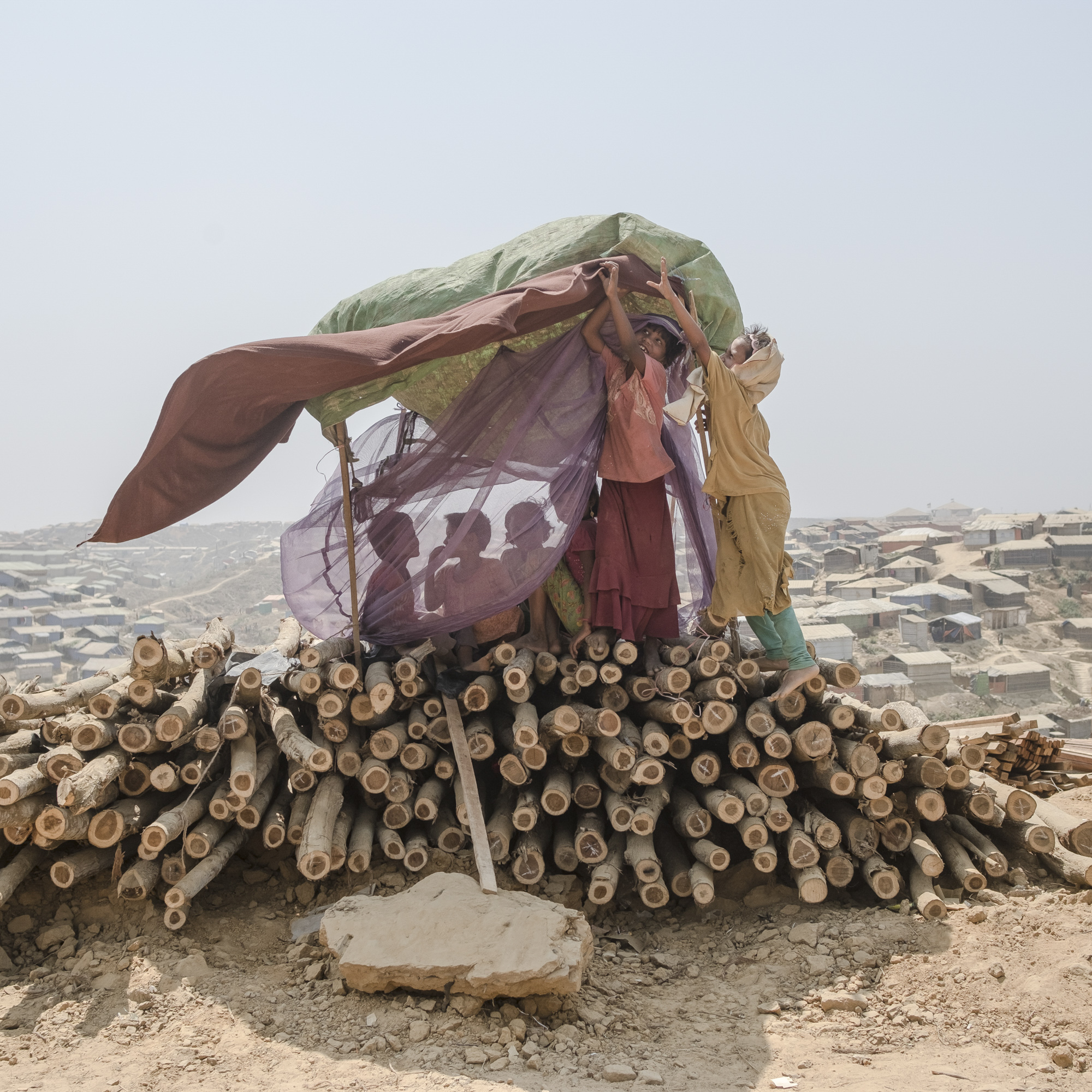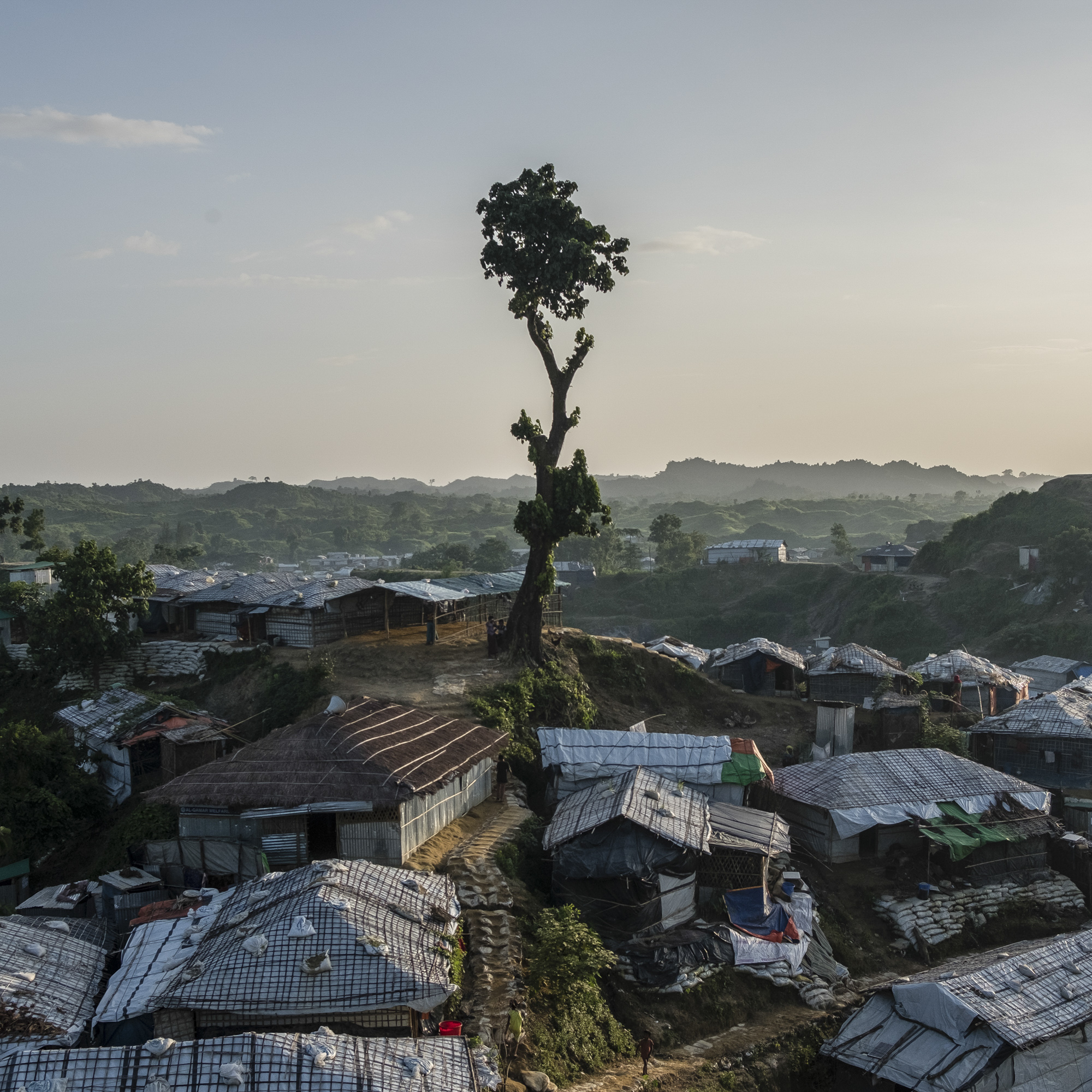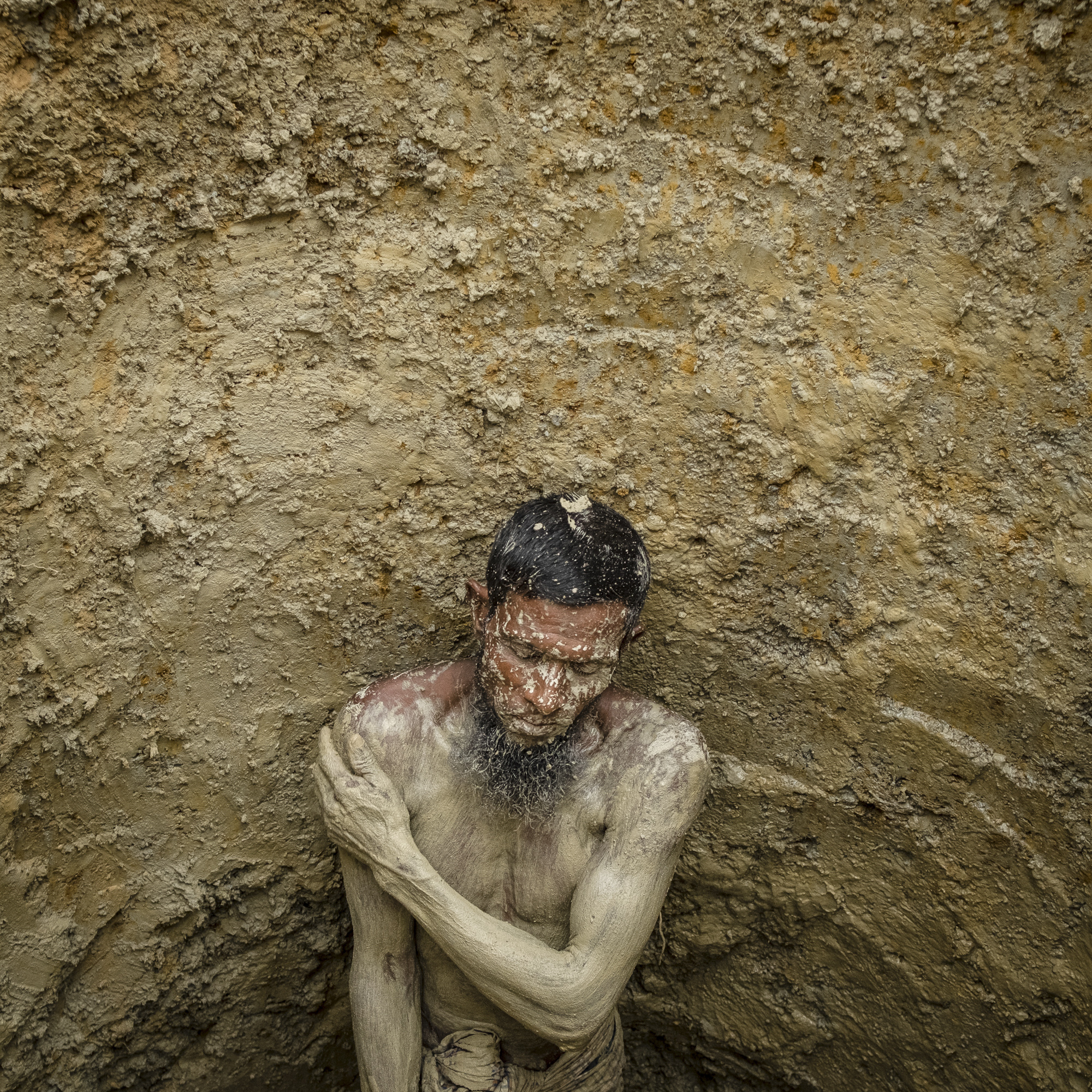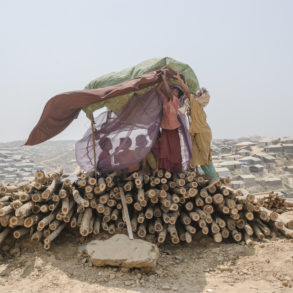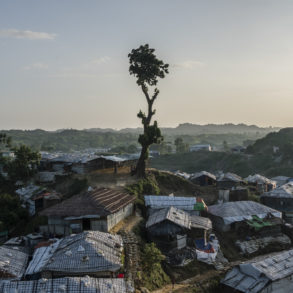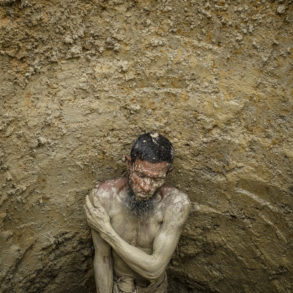 The Rohingya at Cox's Bazar
The fragile border of Cox's Bazar is often prone to bad weather, even natural disasters. The 800,000 refugees are the first to face health hazards due to these conditions.
The massive and sudden arrival of hundreds of thousands of people in the limited space of the Teknaf nature reserve had environmental consequences which ultimately impacted the migrants' own living conditions. Water resources are becoming depleted, and the ground is flooded, eroded and subject to landslides. From a social point of view, tensions are being felt between the Rohingya and their Bangladeshi hosts, who have to share an already small pool of resources. In terms of biodiversity, the refugees' temporary home encroaches on Asian elephant territory. Humans and elephants are forced to live side by side, endangering each other's lives. Moreover, many refugees are prone to acute respiratory infections. The cause? Smoke inhalation from domestic wood fires. And these are just a few examples…
What next at Cox's Bazar?
Gabriele Cecconi has visited Cox's Bazar several times to document the relationship between humans and nature, the last time being three years ago. Thanks to the Yves Rocher Foundation Photo Award, he will be able to travel there again to produce the next instalment of his documentary and see how the impact of the migration crisis has evolved.
Are you working on a photojournalism project that carries an important message about the environment and the relationship between humans and nature?
Enter the Yves Rocher Foundation Photo Award to be in with a chance of winning a grant and seeing your work exhibited at the La Gacilly Photo Festival.
Discover Gabriele Cecconi's work on his website: http://www.gabrielececconi.org/