Marco Zorzanello won our 2018 Photo Award, presented in partnership with the "Visa pour l'Image-Perpignan" Festival, for his work on climate change in the era of mass tourism.
Marco, tell us a bit about yourself!
MZ: I'm a freelance photographer and I live near Venice, although my work takes me around the world. Despite being passionate about photography, it hasn't always been my main career. I used to be an archaeologist, but I didn't feel fulfilled professionally. So I decided to take the plunge, thanks in part to my family, who are my biggest supporters. I trained at the John Kaverdash Institute in Milan, specialising in photojournalism.
I've worked for Time Magazine, The Sunday Times Magazine, Le Monde, La Stampa, Io Donna, La Repubblica, Sportweek, 6mois, De Morgen, Marie Claire and a host of other publications. I travelled the world with my camera, and my project gradually began to take shape.
What inspired you to focus on global warming?
It all started on a family holiday in 2015. We were right up in the peaks of the Italian Dolomite mountains and saw these incredible meltwater lakes – a sure sign of global warming. The ski runs were in tatters, and yet tourists continued to flock to the region. I started taking photos with my one-year-old son on my back (I often worked with my son on my back in those days!).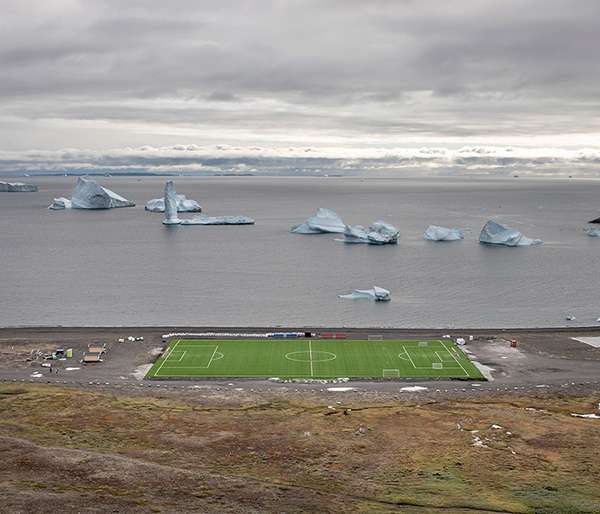 Tourism means holidays, and everyone dreams of a good holiday. But today, this dream is now being threatened by climate change.
The theme of your series is "The tourism of climate change". Can you tell us more about these ideas and how they all fit together?
When people see images of a catastrophe in South-East Asia, it feels too far away to be real. Yet we can all relate to tourism and holidays. That's the dream for most of Europe's middle classes. But this dream is now being threatened by climate change, and I thought that photography would be the best way of showing people the reality of the situation.
There's also a fairly blatant sense of irony in your work…
Yes. Without getting too political, I try and show that despite the fact that these landscapes are under threat, particularly in Greenland (Editor's note: series recognised by an Yves Rocher Foundation Award), tourists continue to flock to these eroded areas en masse, sometimes only pausing to take selfies in front of increasingly rare glaciers. The inhabitants of Greenland have no choice but to jump on the tourism bandwagon, even though it will ultimately lead to the country's own destruction.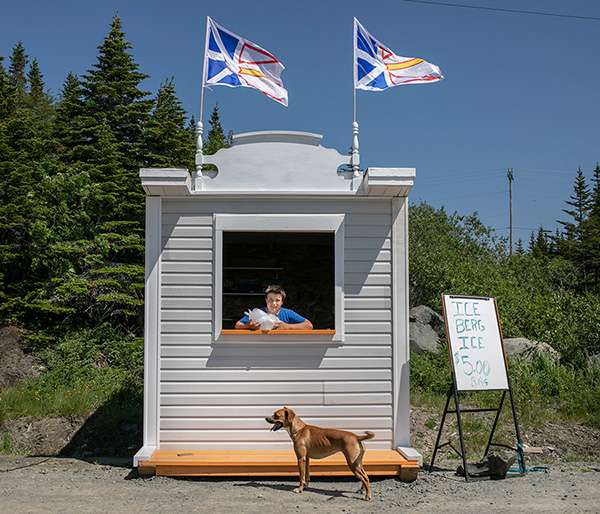 To laugh…
before the penny drops
What impact do you hope to have on those who view your work?
Ideally, I aim to use irony, as explained earlier, and a sense of the absurd to prompt viewers to laugh…before the penny drops.
Our legacy is an entire planet, not buildings!
Is there a message to your children in your work?
My son is three now, and when you become a parent, you start wondering what you'll be leaving behind for your kids. And the answer is the natural world. Our legacy is an entire planet, not buildings! Treat nature with respect: that's the message I'd like them to take away from my work.
Discover Marco Zorzanello's work on his website:
Follow Marco Zorzanello on Facebook: