Trained lawyer Anne Maltoni, winner of the 2016 Terre de Femmes Award, turned a former farm into an equine-assisted therapy centre for people with autism.
Anne, why autism?
I was far from being a specialist in the subject. I had no experience of autism in my family. One day, a friend of mine, who was the father of an autistic boy, recommended I read The Horse Boy by Rupert Isaacson, which tells the story of a Mongolian father's quest to 'heal' his autistic son. The book was a revelation, and sparked my now deep-rooted belief that horses can be incredible therapists for people with all kinds of disabilities and difficulties. I was looking for a way to give my life more meaning, and it all seemed to fall into place.
There was always this little voice at the back of my mind, Anne, equine-assisted therapist.
And so you had to retrain from scratch. Was this related to your quest for meaning?
Yes, definitely. I was working as a legal expert for a big television channel. I was living an exciting Parisian life that many people envied. I come from a middle-class family, and my life has always been very comfortable – privileged, even. I've never wanted for anything. And yet, there was always this little voice at the back of my mind. I felt like something wasn't right. I had this lingering sense of sadness that continued to grow.
Until I read The Horse Boy…
That was the moment everything changed. I handed in my notice and bought the Domaine de Fraisse farm, with its 140 hectares of grounds near Carcassonne. I set up "Village de Fraisse, Terre d'Avenir" ("Fraisse Village, Home of the Future"), and was honoured to have my project sponsored by Pierre Rabhi. I then had to develop a set-up whereby everything – the countryside, farming, animals, hospitality, catering – could be transformed into something that would help support autistic visitors and foster their social skills.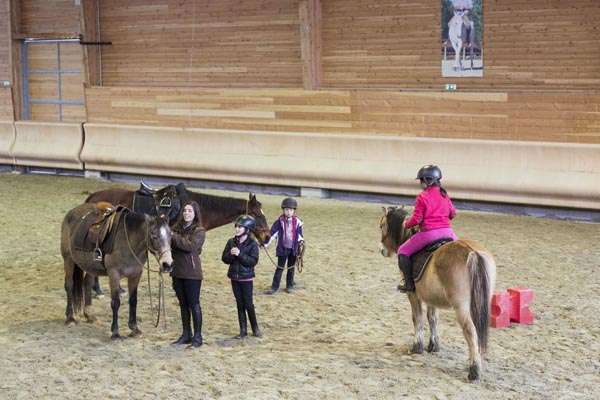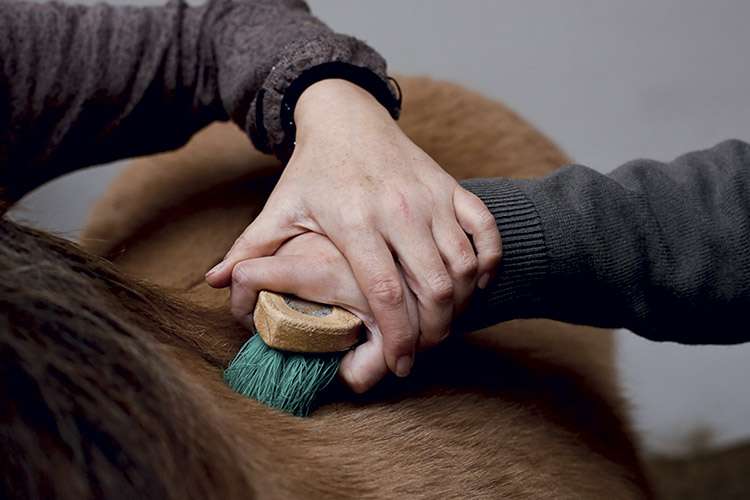 I truly believe that horses can be incredible therapists for people with all kinds of disabilities and difficulties.
So equine-assisted therapy manages to encompass all these aspects?
Yes! A horse-riding centre operates as a comprehensive ecosystem that can help autistic people open up to the wider world, communicate, and even embark on professional training.
So you've seen progress among your 'villagers'?
Absolutely! A year after opening, we already have about fifteen children signed up. The progress these young people make through their contact with the horses is simply incredible. Antoine, who is ten, springs to mind. When he arrived last year, Antoine didn't talk. When I spoke to him for the first time, his mother told me not to insist, because he never spoke. Now, Antoine is very relaxed and can express himself. He uses sentences and can explain what he's doing. It's extraordinary. Equine-assisted therapy really can improve the behaviour of these young people and help them to manage social situations.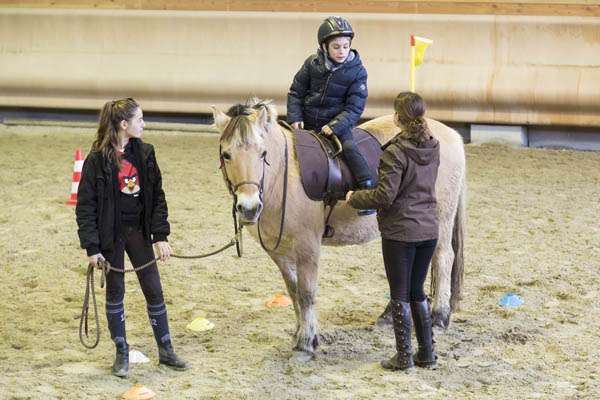 The leaps and bounds these young people make thanks to the horses show that they can progress and learn to manage their autism.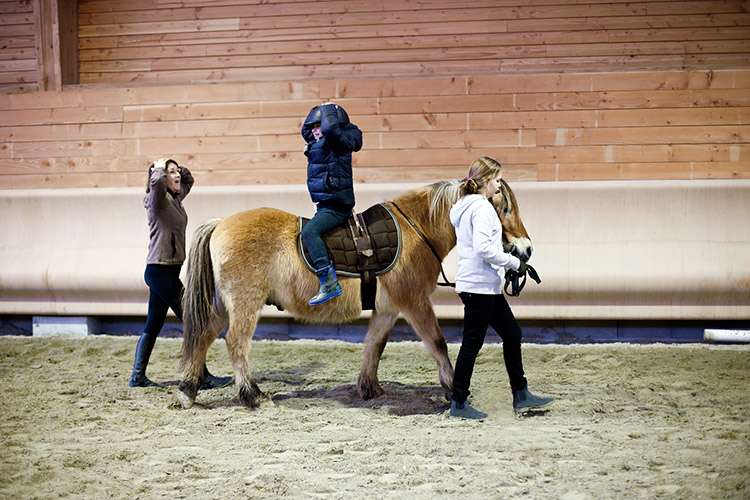 Running the centre must be a full-time job!
That's for sure. I may have been a lawyer in a former life, but I've never had so much on my plate! The days are long and the nights are often very short. Our ongoing projects demand a lot of energy. I left behind a day-to-day life that was easy but empty, for something much harder. But I sleep so much better at night. That little voice at the back of my mind is telling me I'm now on the right path. I'm happy.
What does the future hold?
Ultimately, we'd like to expand the Village's activities by adding 10 hectares dedicated to an organic market garden. We're also planning on opening a Montessori school for children with and without autism.
Are you working on a project that fosters biodiversity, and has a positive social and environmental impact? Looking for support?
If so, apply to the Terre de Femmes Award and you may just secure a grant and the support of an entire network of inspiring women!