Véronique Fiers launched a project to revive abandoned orchards in her region while helping people back to work.
Gardening: a long-standing passion
Nature and helping others are Véronique Fiers's twin passions. She grew up in northern France, surrounded by gardens, trees and chickens, and was born into a mining family, for whom a vegetable patch was essential back then. Now married and a teacher living in Vandoncourt in the Montbéliard region of France, Véronique never lost her childhood love of gardening. From the start of her career in 1982, she incorporated gardening and plants into her teaching programme for struggling children.
A passion for gardening and teaching
"Gardening builds bonds," explains Véronique. By working the land, she is able to teach her students without panicking them. She pairs her maths exercises with tangible examples plucked from their work in the garden: adding up the geraniums in the window boxes, counting the harvested fruit, and so on.
Gardening,
this creates a link.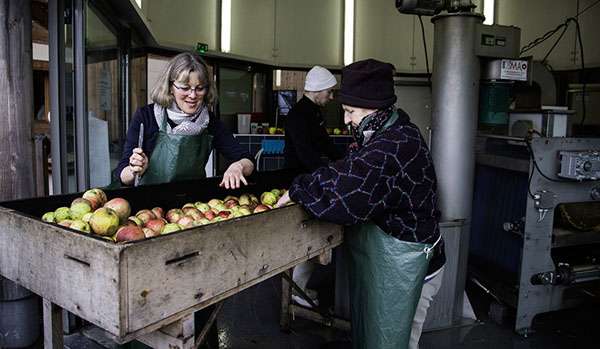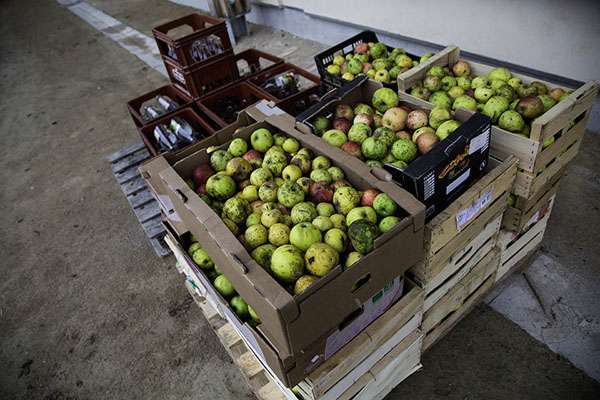 Vandoncourt: a forward-looking village
In Vandoncourt, a small village with a population of 800, Véronique has found the perfect balance. The village is buzzing with different associations, and the local council takes environmental issues extremely seriously. Vandoncourt was the very first village in France to organise a springtime clean-up in the 1970s! It was also granted 'floral village' status thanks to the flowers that local volunteers plant every year around town.
The origins of "Vergers Vivants" ("Living Orchards")
In 2006, Véronique and a handful of other passionate individuals set up "Vergers Vivants", an association that aims to safeguard the region's abundance of fruit trees abandoned by landowners as a result of a lack of means or experience. Montbéliard council is home to around 200,000 trees, but only 25% of all fruit is harvested. The volunteers thus give landowners the option of having them come and ensure the upkeep of their orchards and harvest and process the fruit.
Encouraging results that highlight a darker reality
Last year, the "Vergers Vivants" volunteers pressed around 55,000 litres of apple juice. The association's passionate and enthusiastic members have thus also brought an unfortunate paradox to light: the region has masses of fruit that is either wasted or taken to the tip, while unemployment rates are rising and local impoverishment is accelerating.
Giving people a taste for the future
Drawing on this finding, Véronique and her team created "Vergers de l'Emploi Solidaire" ("Community Employment Orchards"). The idea focuses on offering people who are struggling to get back to work a job in orchard upkeep and fruit harvesting. Through this scheme, the association has already provided employment for around fifty people of all ages, some of whom have even found their calling! Thanks to the "Vergers de l'Emploi Solidaire" scheme, participants now have a renewed sense of self-confidence and a real taste for life.
Are you working on a project that fosters biodiversity, and has a positive social and environmental impact? Do you need support to take your ideas further?
If so, apply to the Terre de Femmes Award and you may just secure a grant and the support of an entire network of inspiring women!