For the first edition of its International Award on the theme of soil, the Yves Rocher Foundation chose Vandana Shiva and her "Biofermes Internationales Inde" project as its winner.
The 'Grain Gandhi'
Vandana Shiva became aware of the fragility of the natural world at an early age, faced with the destruction caused by deforestation in her home region of India. This writer, feminist activist and environmentalist has spent nearly 35 years working to protect nature and biodiversity hand-in-hand with some of the world's poorest, most vulnerable women.
Her objectives
Her primary objectives are to protect biodiversity, the environment and the dignity of the women and men who work the land. Her project is to defend the rights of small-scale farmers, and women's rights in particular. In the Doon Valley, 96% of the nearly 500 people who receive training are women.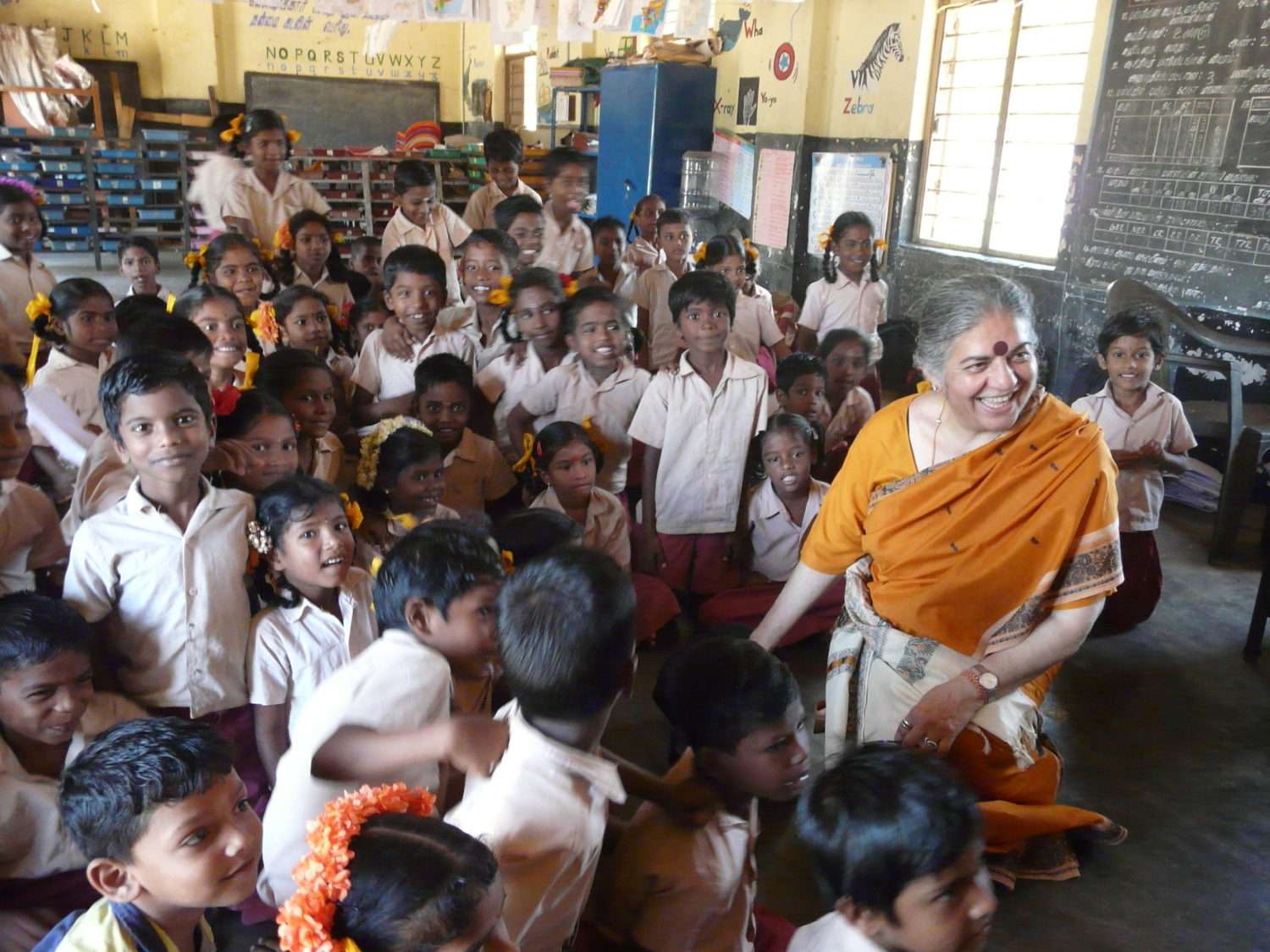 A project that sows the seeds of the future
Working with ""Biofermes Internationales Inde", Vandana Shiva set up three community seed banks. Her initiative extends well beyond India's borders. The Biofermes programme promotes exchanges between small-scale farmers in France, Senegal and India, and aims to improve their work by allowing them to pool their experience in order to learn, and to share simple solutions that can be replicated on a local level. Her project with "Biofermes Internationales Inde" promotes farming that respects the soil and the surrounding environment by training farmers in organic farming methods and local seed use.
"I work relentlessly to defend women's rights, because I'm a firm believer in the idea that ecology and feminism are intricately linked."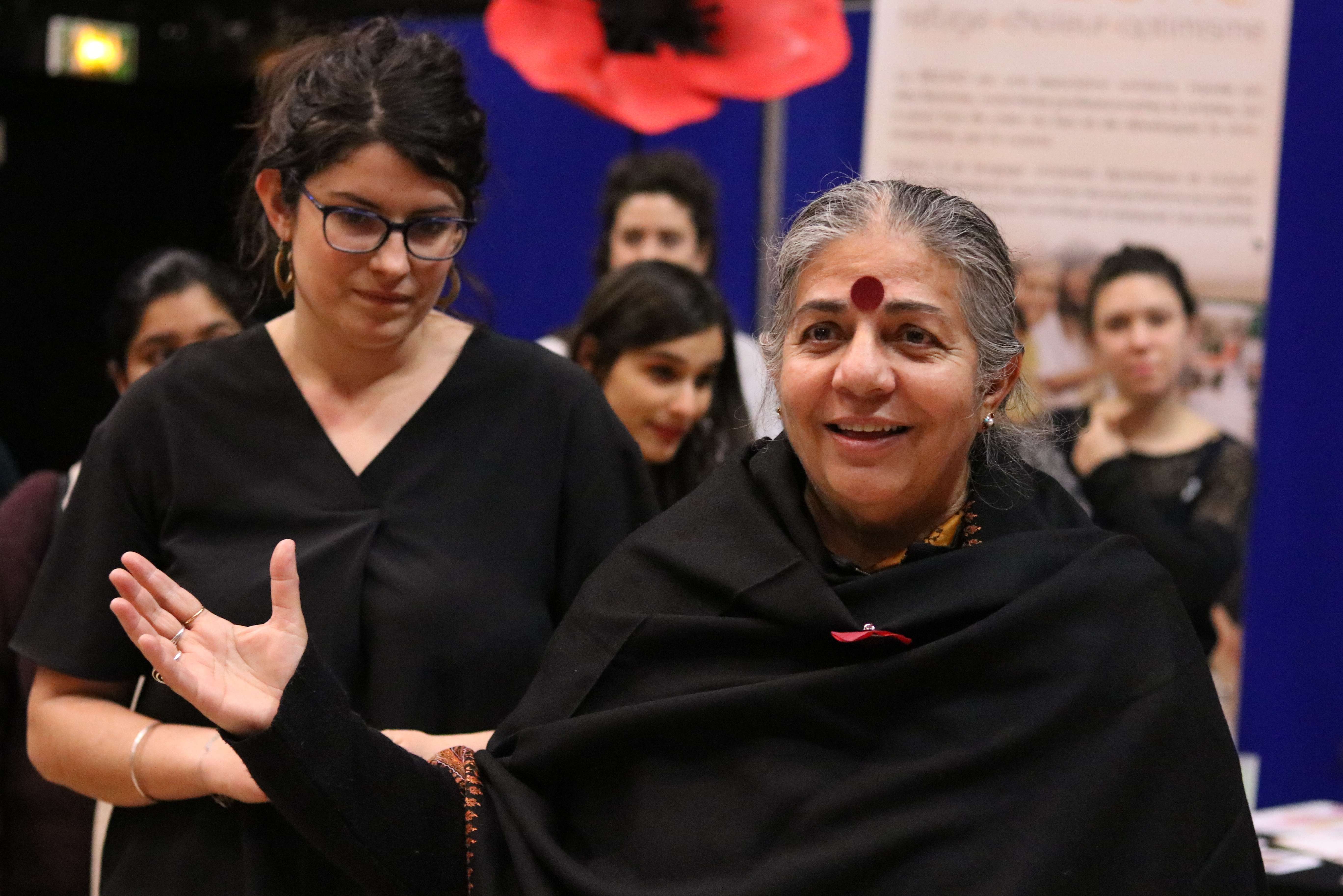 Vandana Shiva at the conference organised by the SOL association in partnership with the Yves Rocher Foundation in Paris, February 2019. Vandana Shiva was awarded the Alternative Nobel Prize in 1993 for putting women and ecology at the heart of discussions on modern development.
In 2017, Vandana Shiva visited the SOL association's 'organic school' project in the Tamil Nadu state of India. Thanks to this initiative, 43,000 children have been taught about environmental protection and the consequences of climate change.
Are you working on a project that fosters biodiversity, and has a positive social and environmental impact? Do you need support to take your ideas further?
If so, apply to the Terre de Femmes Award and you may just secure a grant and the support of an entire network of inspiring women!