Marion Chaygneaud-Dupuy won the 2019 Terre de Femmes Award for her work cleaning up Everest. In just three years, the young woman has cleared 8.5 tonnes of waste, which equates to nearly three-quarters of all the rubbish that had accumulated on the mountain.
"My goal is to finish cleaning up Everest, so I can roll the process out across the entire Himalayas."
You've scaled Mount Everest three times already. That's a pretty impressive feat in itself!
True! But it's also a mental and meditative experience for me. Climbing Everest should offer one of the purest interactions between humans and the natural world. But in 2013, when I reached the top, I realised that the mountain had been damaged by 30 years of expeditions. I estimated that nearly 10 tonnes of waste had been discarded at the peaks alone! I was utterly shocked. I've been passionate about nature since I was a little girl.
"Without nature, I wouldn't feel alive"
Tell us more about your journey to date.
I was born into a farming family and grew up in a house in the middle of the woods in the Dordogne region of France. I spent my childhood playing in the forest, learning the names of the plants, animals and trees. I forged a very close bond with the natural world. Without nature, I wouldn't feel alive. I then travelled to India and Tibet, where I've been living for the last 16 years and working as a mountain guide.
Did your job change your vision of things?
Definitely. Becoming a guide gave me insight into the ecological devastation that these recurring expeditions wreak. That realisation was my light-bulb moment.
It's remarkable that you used your work as a guide to start clean-ups in these extreme conditions!
Yes, thanks to my mountaineering knowledge and contacts (other guides, locals, sherpas), I was able to pour all my energy into convincing people working on Everest that my process was the way forward, and into setting up the Clean Everest organisation.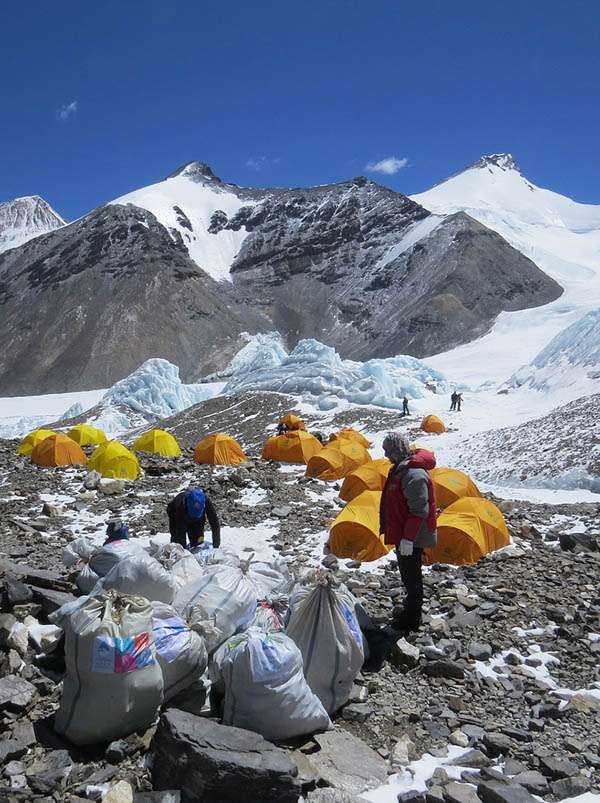 "The Clean Everest teams have managed to evacuate 8.5 tonnes of waste in just three years."
The Clean Everest expeditions have been incredibly successful.
Yes, we've managed to remove 8.5 tonnes of waste in three years! And they've become a real focal point that I use to raise awareness on a broader scale. I work with a local team of 50 guides and I drew up a 'mountain environmental protection charter' to train sherpas and guides. In 2017, the local authorities provided us with around 50 yaks to make it easier for us to get the hundreds of bags of waste down the mountain.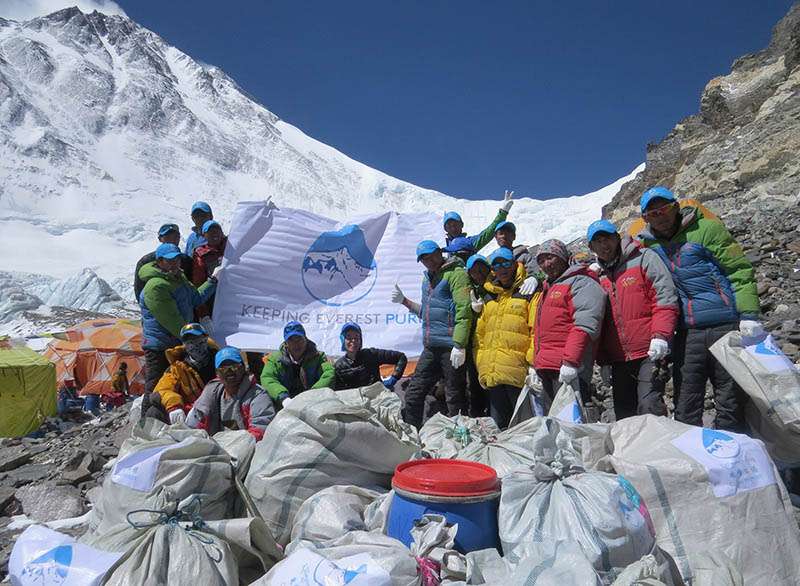 There's a real 'before and after' with your project Marion!
Yes, you could see it like that. Let's just say that now you can't just climb Everest as you once could: international mountaineers now have to bring down at least eight kilos of waste at the end of every expedition. If they don't, they're fined.
We sense you won't be stopping there… What are your plans for the future?
My goal is to finish cleaning up Everest, so I can roll the waste-management process out across the entire Himalayas. This is especially vital when you consider that pollution in the Himalayas has a direct impact on the quality of the drinking water used by almost two billion people living in the Chinese and Indian valleys.
Are you also working on a project that fosters biodiversity, and has a positive social and environmental impact? Do you need some support to take things further?
If so, apply to the Terre de Femmes Award and you may just secure a grant and the support of an entire network of inspiring women!