Lauriane works on reconciling economic and ecological issues within public policy with a view to sustainably managing biodiversity
Doctor of green economics LaurianeMouysset is a CNRS researcher. Following her studies in environmental economics and ecology at France's ÉcoleNormaleSupérieure, she continued her research at the French National Natural History Museum and the University of Cambridge.
She develops multidisciplinary models and conducts research into our societies' sustainable management potential within their framework ecosystems. While carrying out her doctorate and post-doctorate work at the French National Natural History Museum and the University of Cambridge, she investigated the issue of farming, and public agricultural policies in juxtaposition to the issue of biodiversity.
LaurianeMouysset has published a book on the pressing ecological challenges our societies face, as well as a number of articles in international newspapers.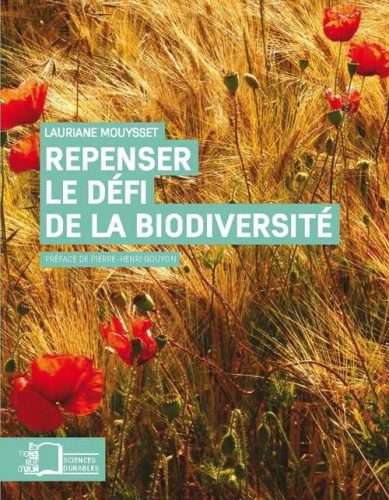 Lauriane Mouysset's book Repenser le défi de la biodiversité was published in May 2015, and is an introductory overview of the green economy, presented by the author as "an academic approach that could be seen as the scientific mirror image of political ecology". In her book, Mouysset provides readers with an introduction to the theoretical ambitions inherent to this emerging field of research, in which the goal is to develop new ways of tackling economic and ecological issues simultaneously with a view to supporting decision-making processes in public policy. Although the green economy can apply to a range of different ecological issues, Mouysset focuses on biodiversity and its protection.
Are you also working on a project that fosters biodiversity, and has a positive social and environmental impact? Do you need some support to take things further?
If so, apply to the Terre de Femmes Award and you may just secure a grant and the support of an entire network of inspiring women!