Daisy Tarrier launched a project in Nicaragua to help an indigenous community fight back against deforestation in the rainforest.
Your first rainforest experience was in 2008 in Peru, is that right?
Yes. I fell completely and utterly in love with the rainforest. And it's been a part of my life ever since. I immediately felt as if I had lived there my entire life. I felt at home. The greenery, the earthy smell that rises up with the first rainfalls, the thriving, luscious foliage, the vines that wind their way over leaves and trees, the abundant vegetation flourishing everywhere you look… Some may find it almost oppressive, but I love it there. And there's the stillness. Nothing moves, and yet you sense a phenomenal power amidst the tranquillity. I never get tired of it.
In going to meet the native populations, I realized the extent of the damage.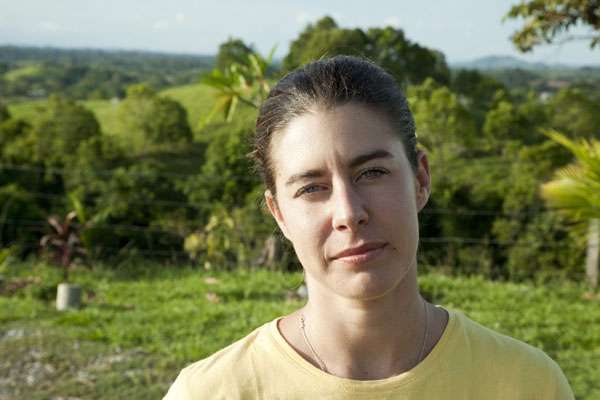 What made you want to leave the WWF to start your Envol Vert association in 2011?
When I went out and met indigenous communities, I realised the devastating scale of the destruction at hand. They were destroying their environment without even realising it. Cattle rearing, in particular, is one of the major causes of deforestation here. Those who understand the situation are trying to replant and raise awareness with the little resources they have. Their commitment to the cause moved me, and I wanted to help them.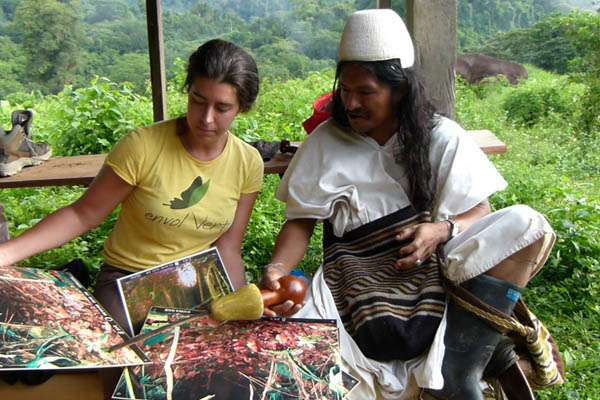 Why did you choose to launch Envol Vert in Bartola (southern Nicaragua)?
Nothing remains in the north of the country. The devastation is too widespread. To redress the balance would require intensive schemes. We chose this area because our priority is to save what can still be saved by working with local communities. The community in Bartola encompasses 136 families, and understands that its forest is more valuable to them alive than dead. What's more, they have an eco-tourism plan in place, so we decided to support them with it.
Working with this community means we don't need to embark on lengthy discussions about the environment and global warming. They simply want to protect their forest to survive. There's no need for us to lecture them about climate change: they're already experiencing it first-hand. They're suffering in the heat, as are their animals, and they don't have enough water. The climate emergency is unfolding before their very eyes."
Daisy and the members of her association are working to help the community in Bartola reconcile animal rearing and farming with the surrounding forest.
They are planting trees to reforest the area while growing edible, protein-rich forage varieties to feed the animals.

Are you working on a project that fosters biodiversity, and has a positive social and environmental impact?
Do you need support to take your ideas further? If so, apply to the Terre de Femmes Award and you may just secure a grant and the support of an entire network of inspiring women!