Amandine Renaud is the founder of P-WAC, an association working to protect chimpanzees (classified as endangered) in the Congo.
Amandine Renaud lives in the Democratic Republic of the Congo and is the founder of the P-WAC association. She works to protect chimpanzees (classified as endangered) in the heart of the Mayombe forests in the south-west of the country.
My dream was to live in the middle of the tropical rainforest. Some people love the beauty of the city, but for me , there's nothing like the beauty of nature.
A real passion for primates
A lot has changed for 36-year-old Amandine Renaud, who grew up in Lyon, a far cry from Africa and its wild animals. She found her vocation at the tender age of seven, inspired by the story of Diane Fossey, when she saw the film Gorillas in the Mist. Amandine first visited Africa to meet chimpanzees when she was 22. The wild chimpanzee population is estimated at under 200,000 individuals, classifying it as an endangered species. And sadly the numbers continue to fall. Having found her calling, Amandine trained as a primatologist and garnered experience through a number of voluntary posts, before setting up her own association, P-WAC, in the Democratic Republic of the Congo.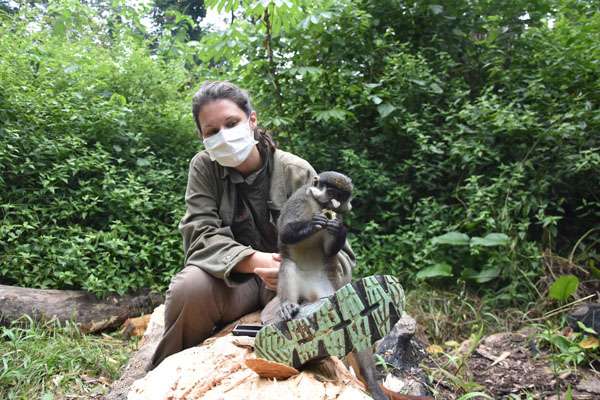 Unfaltering support from local communities
Supported by a team of around a dozen people, Amandine fosters monkeys that have fallen prey to poachers and are sold at markets. Once healed, the monkeys are then prepared for release back into the wild in protected spaces set up by Amandine with permission from local authorities. For Amandine, raising awareness among local communities and securing their cooperation is absolutely key. "The success of the project depends on local involvement and support. Here in this isolated part of the world, poverty is rife. So we explain to them that protecting nature and animals can generate income, particularly through 'eco-guard' jobs or related activities, such as reforestation and green tourism."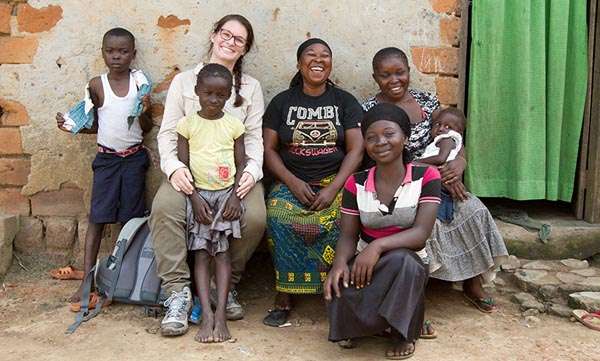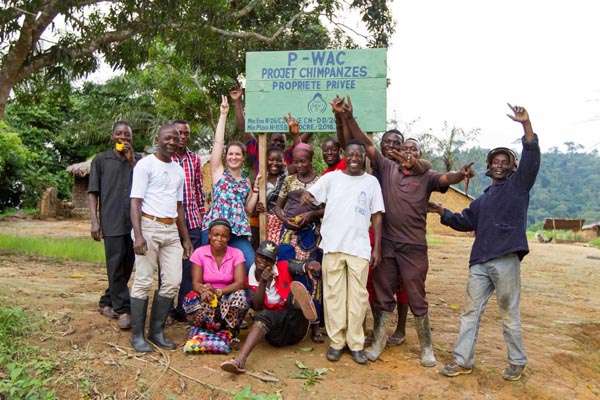 Women on the front line of poverty
In Africa, only 30% of girls attend primary school, with three times fewer going on to secondary school. In developing countries, women alone produce 80% of all food, spending 80% of their time in the fields. Spurred on by these figures, Amandine also set up a Rural Women's Group. Through her inspiring work, Amandine illustrates just how possible it is to strike a balance between humans, animals and nature.
Chimpanzees are an endangered species, with fewer than 200,000 individuals currently in existence.
Are you working on a project that fosters biodiversity, and has a positive social and environmental impact? Do you need support to take your ideas further?
If so, apply to the Terre de Femmes Award and you may just secure a grant and the support of an entire network of inspiring women!