Susanna established an educational garden inside a prison to raise awareness about environmental conservation, reduce the chance of inmates re-offending and help ease prisoners back into wider society and the world of work.
According to Susanna Magistretti, the best slogan for her project would be: "When nature thrives in prison". Her initiative draws in members of the public who come to visit and buy plants from the nursery, and inspires green-fingered inmates, giving them an idea of what a natural garden looks like in the ecological corridor she has created that connects the prison to the city,
Susanna and her Cascina Bollate association hope to foster greater environmental awareness, a keener appreciation of resources and a better understanding of nature through their natural garden initiative. It allows those working in the educational garden while serving their sentences to make their own contribution to environmental protection.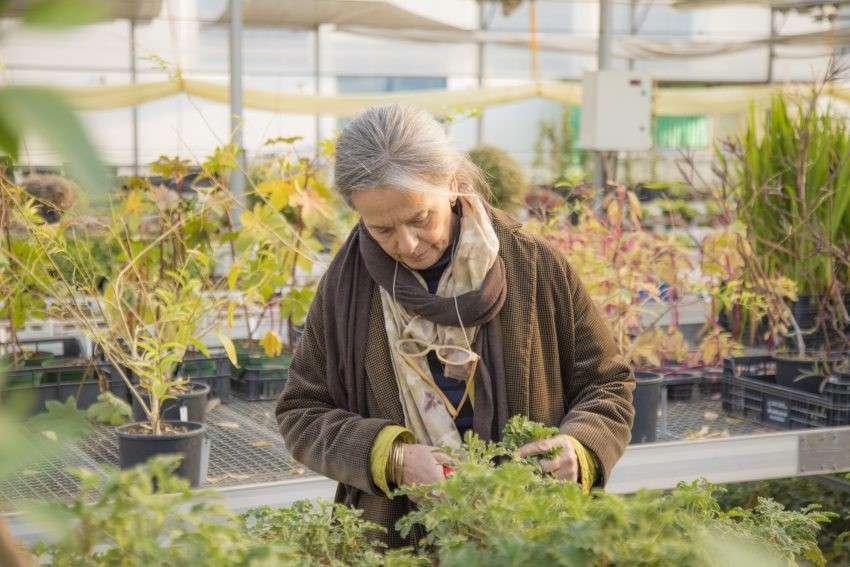 Re-offending rates for inmates given the opportunity to work are estimated at 10 to 20%, while 70 to 80% of those who don't work are likely to re-offend. At Cascina Bollate, thanks to Susanna's garden project, 18 inmates have been hired by the cooperative since 2008, with a stable core of five to seven inmates associated with the cooperative.
Over the past few years, seven of them served their sentences, two of them now work in other sectors and four work for gardening companies. One of the four returned to the prison as a free man to work with Cascina Bollate on a stable, regular basis as a production manager at the nursery. Three inmates are to be employed for the project on a fixed-term basis, with two others hired on an ad-hoc basis.
Are you working on a project that fosters biodiversity, and has a positive social and environmental impact? Do you need support to take your ideas further?
If so, apply to the Terre de Femmes Award and you may just secure a grant and the support of an entire network of inspiring women!