Solène Espitalié set up a community-oriented social enterprise to limit food waste by saving rejected fruit and vegetables earmarked for the bin.
Solène is the President of Les Jardins de Solène, a community-oriented social enterprise set up in 2017 in Pernes-les-Fontaines, in the Avignon region of France. The company limits food waste by collecting rejected fruit and vegetables destined for the bin and preparing them for cooking, thus providing back-to-work support for people with disabilities.
Through these rejected vegetables, I'm able to provide employment for people left behind by society. Both aspects are about uncovering hidden qualities.
Her aim: to tackle food waste
With 1.3 billion tonnes of food waste recorded globally every year, she certainly has her work cut out for her. Through Les Jardins de Solène, the young company director works with local farmers to collect the fruit and vegetables rejected by consumers. Despite being perfectly edible, this rejected produce used to be thrown away or destroyed. Through their work on a local scale, Solène and Nicolas Bourdelin (a farmer in the region) saved nearly five tonnes of butternut squash from destruction last year!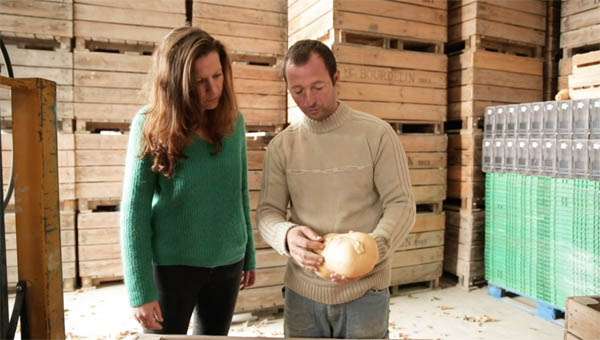 A community response to food waste
The second benefit of the work she does involves providing vegetable-prep employment for people with disabilities, who otherwise struggle to find work. Her close-knit team washes, peels and chops the vegetables, which are then delivered to the region's retirement homes and school canteens, ready to be cooked. Solène's vegetable-prep business offers fresh, premium, short-supply-chain produce, and aims to cover over 15,000 meals per day in 2019.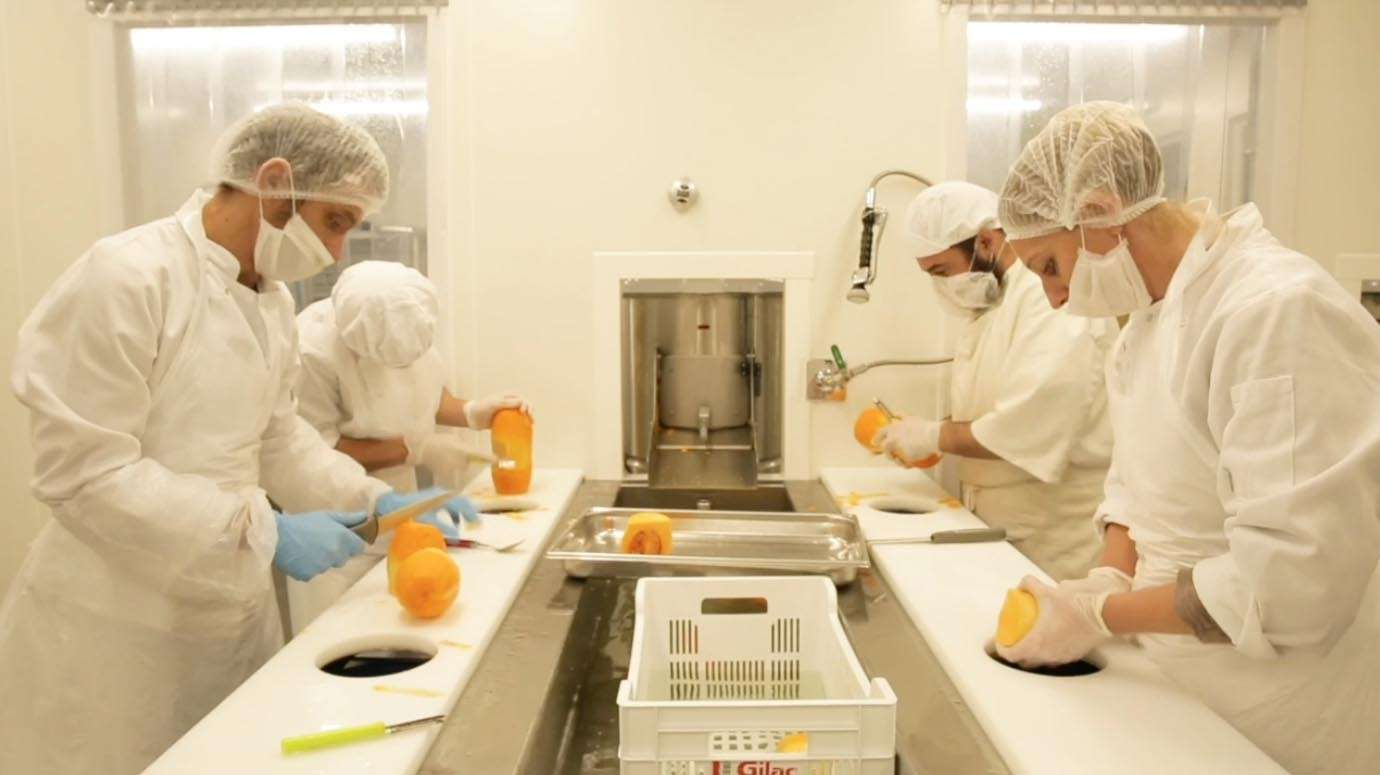 Devoted to orchestrating change
Hard-working and committed to her cause, Solène despises injustice of any kind. Fighting discrimination, environmental abuse and social exclusion, this caring woman is utterly devoted to orchestrating change. And is succeeding! Thanks to her efforts, the initial reticence of farmers is gradually evaporating and giving way to a sense of trust and professional partnerships. And the diners tucking into the meals they enjoy every day love the premium local produce served up by the Jardins de Solène.
Are you working on a project that fosters biodiversity, and has a positive social and environmental impact? Do you need support to take your ideas further?
If so, apply to the Terre de Femmes Award and you may just secure a grant and the support of an entire network of inspiring women!