Nawal started an agro-ecological, urban and reproducible farm in the Casablanca region. This soilless agricultural method allows farmers to reduce the amount of water and pesticides they use.
The soilless agriculture project run by Nawal and her Jnane Amir association reduces the use of water and insecticides, and creates more space for growing crops. The project also plays a key role on a socio-economic and environmental level for young girls and women in the Médiouna province, as it will train them in new farming techniques.
This technique means we don't need insecticides or much water, and allows us to restrict weeds and save space.
The association's objectives are manifold. Set up in February 2017, the JNAN AMIR farming cooperative aims to run income-generating initiatives for the benefit of women and young girls living in rural communities. The idea behind creating this farming cooperative is to raise awareness among urban consumers of the importance of developing modern cultivation methods that advocate the planting and distillation of cooking and aromatic herbs organically using a modern watering and planting system that isn't dependent on weather conditions.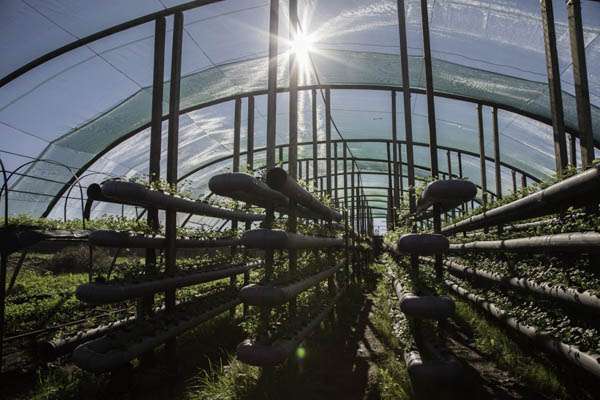 With the Terre de Femmes Award, Nawal and her farming cooperative hope to reinforce the community's ability to enhance the produce it sells and foster farming in the area, while meeting the high demand and responding to the willingness shown by the region's women and girls to get themselves up and running as a cooperative and stimulate employment in a rural context.
From an environmental perspective, particular care will be devoted to developing optimised production processes in terms of water and energy consumption, along with a respectful approach to using waste. Distribution will operate along short supply chain models, using environmentally respectful delivery methods.
Are you working to protect the environment, too?
Discover the Terre de Femmes Programme that supports projects led by women who are fighting to protect our future and our planet.