To protect the chestnut-fronted macaw, Gladys focuses on environmental conservation and helps rural communities thrive through a combination of research, training and education.
Gladys's project focuses on environmental conservation, the protection of chestnut-fronted macaws and the development of rural communities through a combination of research, training, promotion, education, management, and the creation and monitoring of processes designed to improve local living conditions and the use of natural resources.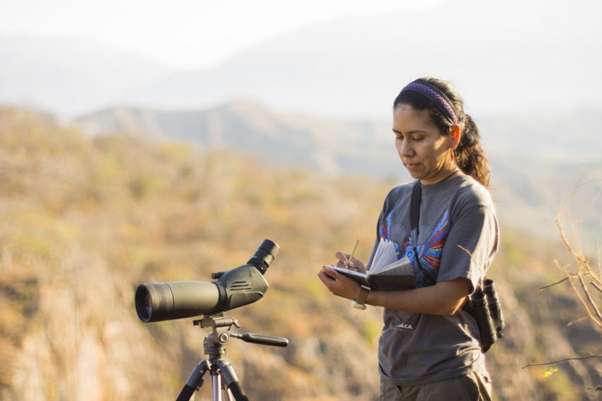 In 2007, Gladys and her association VIDAS A.C. secured the support of the San Pedro Jocotipac community for their conservation work, having applied for financial grants for their environmental services from the National Forest Commission (CONAFOR), thus allowing them to protect biodiversity and the chestnut-fronted macaw.
In 2008, the Community Land Regulations were established in San Pedro Jocotipac, outlining policies for the use of shared land space and voluntarily dedicating 2,000 hectares to the protection of the chestnut-fronted macaw.
In 2016, VIDAS A.C. was named the national winner of the Acknowledgement for Nature Conservation Award in the Civil Associations category for its work in protecting the chestnut-fronted macaw.
Following this win, Gladys was appointed by the Ministry for the Environment and Natural Resources (SEMARNAT) to the National Commission for Natural Protected Areas (CONANP).
Are you working on a project that fosters biodiversity, and has a positive social and environmental impact? Do you need support to take your ideas further?
If so, apply to the Terre de Femmes Award and you may just secure a grant and the support of an entire network of inspiring women!