Having retrained as a professional photographer in her thirties, Catalina Martin-Chico graduated from the International Center of Photography (ICP) in New York, the city she called home for a number of years.
Initially, the deeply caring Catalina trained her lens on orphans, which led her to Yemen to photograph a girls' orphanage, followed by a ten-year examination of a country caught in the grip of domestic conflict stemming from reunification.
"Telling untold stories, shedding light on invisible communities": whatever the theme, Catalina Martin-Chico's work is always underpinned by human experience.
Now living in Paris, she describes herself as "a slow journalist" who "takes the time to delve into human situations and to forge ties".
Her approach embeds her work in the humanist photography tradition, while overlapping with documentary and investigative photojournalism.
She regularly returns to Yemen and is one of a small number of photojournalists working in the country, notably for Le Monde. Her journey deep into the heart of the Yemeni Revolution won her the 2011 ICRC Humanitarian Visa d'Or Award and an exhibition at the Visa pour l'Image International Festival that same year.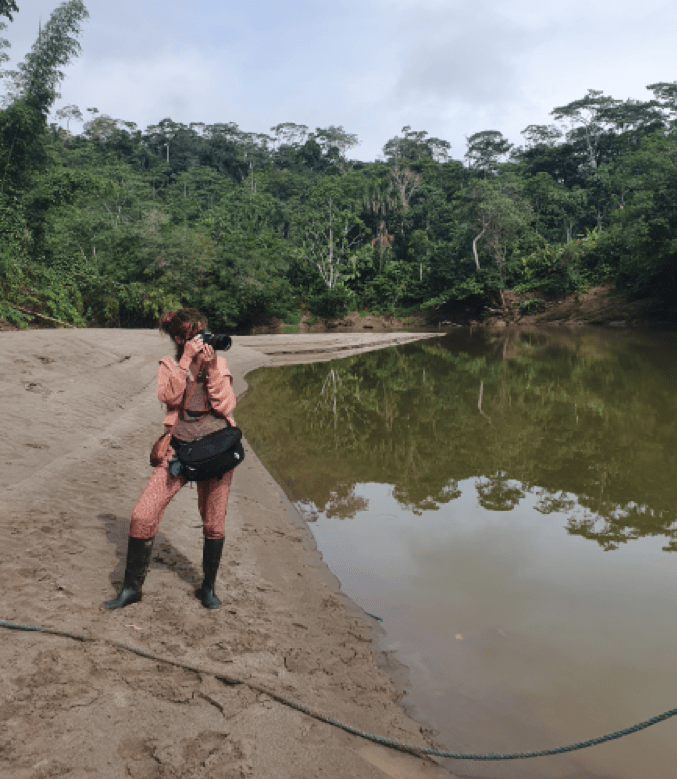 Later, her love for Latin America took her to Colombia, where she spent several years working on a project focused on the FARC's female ex-combatants.
This won her the Canon Female Photojournalist Award, followed by the World Press Photo prize in the Contemporary Issues category. One of her photos was nominated for the Photo of the Year prize.
Catalina Martin-Chico's work has been exhibited at a number of festivals (Visa pour l'Image, Les femmes s'exposent, La Gacilly Photo Festival, and others) and at galleries in Madrid, Brussels, Milan and New York. Her work is regularly published in the French and international press (Le Monde, Geo, The New York Times, The Guardian, Le Figaro Magazine, Le Nouvel Observateur, VSD, Marie Claire, ELLE, etc.). She is represented by the Panos agency.
With her unwavering, friendly smile, the photographer sees her profession as a mission to "share and communicate about something with which people are unfamiliar". Her urge to spotlight the unknown also conditions the way in which she captures the communion between humankind and nature.
Are you interested in our photography missions?
If so, go to the Foundation's website and take a look at the photography missions section! Click here!