The Yves Rocher Foundation rallied round its troops of planters to protect a young farming couple's organic-certified farm.
On a cold winter morning, the Yves Rocher Foundation's green team took to Charlotte and Arnaud Gronfier's land to plant 2,500 trees in just one morning! Their mission was to restore the struggling Le Gâtinais hedgerows, protect the farmers' organic produce, and create a shelter for biodiversity.
Around a hundrer volunteers enlisted

As dawn broke on 20 February, volunteers flocked to Charlotte and Arnaud Gronfier's farm. Around a hundred volunteers travelled to Vaux-sur-Lunain in the Seine-et-Marne area to plant as many trees as possible at the delightfully named Ferme de l'Abondance: a total of 2,500 trees were planted across a 500-metre stretch to be precise! But over and above the facts and figures, the true importance of this work, here and elsewhere, is the significance of the planting campaigns rolled out by the Yves Rocher Foundation in partnership with Afac-Agroforesteries as part of the Plant for the Planet programme. The goal here was to plant as much greenery as possible to protect the organic-certified farm(130 hectares of arable crops and apple orchards) run by a young farming couple.
Encircled by traditionally farmed land stretching as far as the eye can see, Charlotte and Arnaud's fields run the risk of being contaminated by their neighbours' plant-protection products.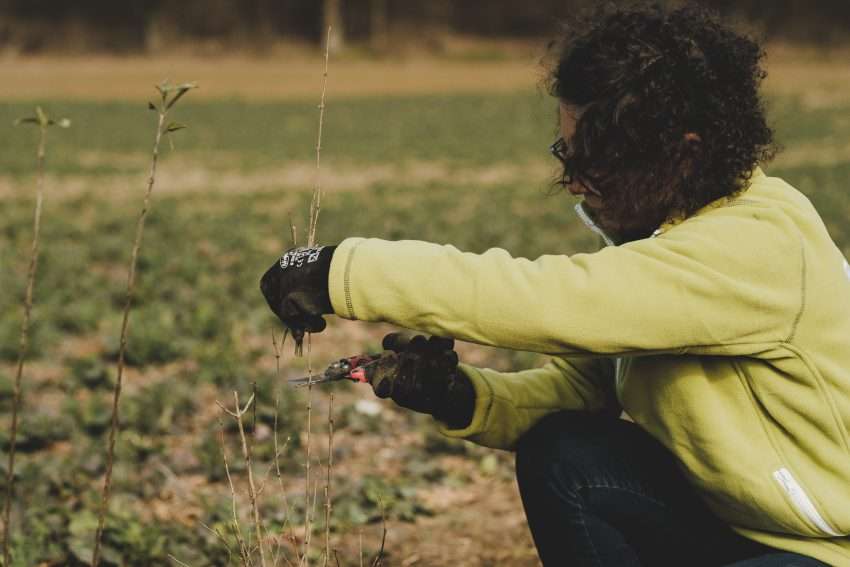 In a single morning, 2,500 trees were planted across Charlotte and Arnaud Gronfier's land.
Hedgerows: the ideal ally for biodiversity

Visibly delighted to see so many kind-hearted volunteers, Arnaud explained the benefits of wooded countryside to the team clad in green fleeces and boots, all armed with spades and trowels, and ready to get digging.
"They form a natural barrier to protect the land from the plant-protection products that tend to spill over into my fields," explained the farmer, gesturing at the small green beads mixed in with the soil. "If we're here today, it's because I love biodiversity. I love spotting rabbits, deer and other small mammals darting about the countryside. I like hearing the birds sing and observing the insects. And planting trees enables us to foster and nurture all these life forms. We are also helping to restore the Le Gâtinais hedgerows, which suffered under the land-clearing movement, like in some many other places in France."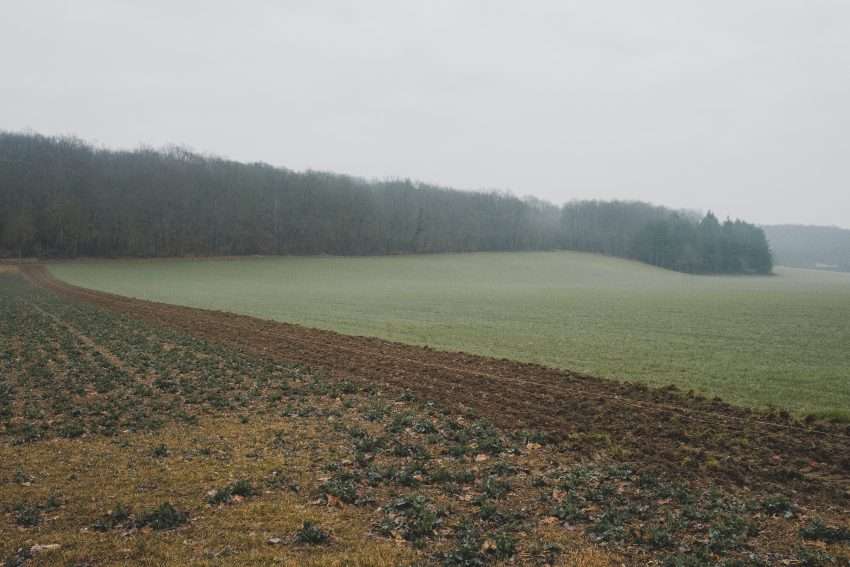 Accessible green activism for all
Olivier Jacqmin's open, energetic personality was key to the project's success. This professional landscaper and his 'Planteïs' company (specialised in hedgerows) joined forces with the Yves Rocher Foundation to organise hedge-planting projects, which have been running since November 2015 throughout the Seine-et-Marne region. From the technical details to aligning the saplings and structuring the work, Olivier Jacqmin left nothing to chance: he had just a single morning to check everything off his list. And as usual, everything ran according to plan. Exhausted but happy, the volunteers accomplished their mission and, in so doing, brought the Yves Rocher Foundation one step closer to its goal of restoring hedgerows a field at a time in order to breathe new life into soils, biodiversity and the identity of France's regions.