The challenge has been met! Thanks to our network of committed planters across 35 countries, we successfully planted 100 million trees between 2007 and 2020. This success, achieved as a group, is an immense source of pride and a reason to be optimistic for the entire world. In addition to visiting the sites, Marine Segura, the Yves Rocher Foundation's planting programme leader works closely with our various partner NGOs on a daily basis. She looks back at the project with us.
Planting 100 million trees around the world is a true challenge. Where? How? With whom? What is your secret?
The Plant for the Planet campaign quickly snowballed into a captivating challenge. Planting just one tree is a magical experience, so you can imagine the thrill of planting nearly 10 million a year. The question was why, where and what to plant to ensure our efforts produced optimal results? The key was to draw on the expertise of trusted partners who shared our vision, goals and values. We backed over forty NGOs in the field.
Our goal was to co-build the project alongside local residents, to get involved in the field, see for ourselves and understand the issues at stake in reality.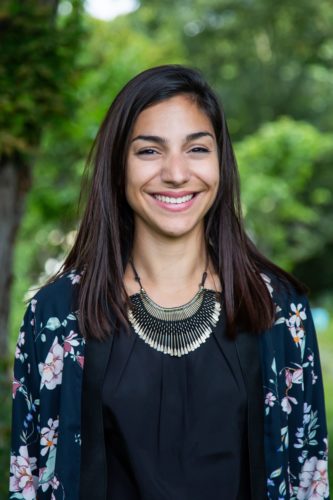 Why plant trees ? Is one reason just as good as another?
Indeed, there are so many different reasons to plant trees. My most recent trips in the field are poignant illustrations of this. In the Ethiopian uplands, agroforestry is the solution to the erosion and drought that constitute a constant threat. In Burkina Faso, thousands of volunteers have got involved in replanting programmes to rejuvenate their plots of land, prevent desertification and counteract climate change. In France, hedgerows are a precious ally for our transition to resilient farming practices. In the Ecuadorian Amazon Rainforest, the Kichwa people of Sarayaku are fighting to protect their forest and biodiversity from the insatiable greed of the oil companies by planting a border made of flowering trees… A fine example of passive resistance… But taking a stand to defend trees can sometimes have dramatic, even deadly consequences, as illustrated by the terrible murders of environmental activists in Brazil, Ukraine and Mexico.
To all our tree planters around the world, thank you for your commitment and enthusiasm!
We have spent some wonderful days together, with our hands in the soil, in France, Ethiopia, Portugal, Ukraine, Brazil, India…
In 35 countries, more than one million of you came along to plant trees with us and our partners. You planted hope and happiness, you planted the future, you planted on behalf of the generations to come.