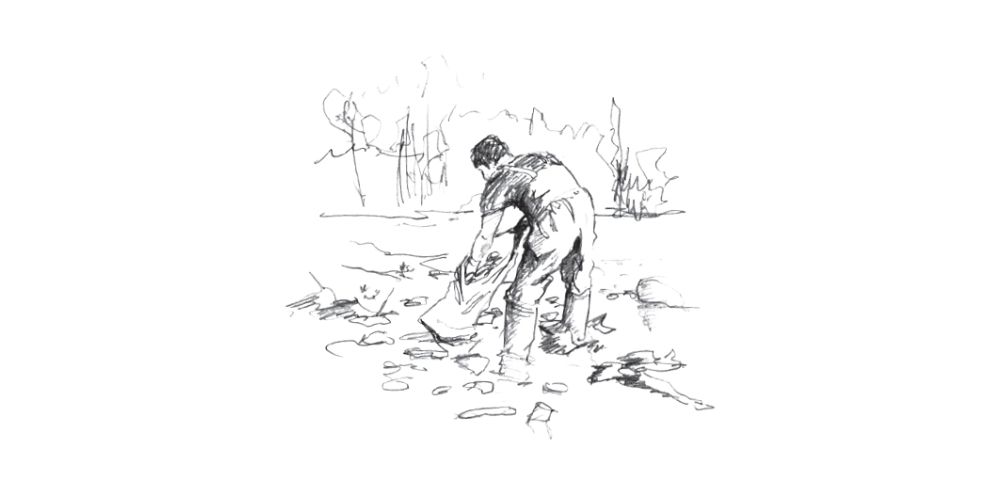 Kelly Bencheghib :
A WAVE OF COURAGE
With her organization Sungai Watch, Kelly works on the island of Bali to clean up the rivers of ubiquitous plastic waste that is devastating for nature, wildlife and the ocean.
During their childhood in Bali, Kelly and her two brothers fell in love with heavenly nature and surfing… This last passion confronts them with a harsh reality: that of pollution. "I have seen the phenomenon worsen over the years, confides the young woman. More and more waste washed up on the beaches, more and more damage to marine life". Very young, Kelly and his brothers try to recruit goodwill via a Facebook page but often find themselves alone, cleaning the beaches. "It was a bit like emptying the ocean with a small spoon." After studying in the United States, Kelly returned to live in Bali and created with her brothers Sungai Watch, a waste recovery and treatment project to preserve the ocean.
To overcome the lack of local infrastructure and the many illegal waste disposal centers that dump garbage into rivers and oceans, Sungai Watch installs floating barriers in waterways, recovers and then recycles waste. With the help of volunteers, the association has already installed 180 devices and treated more than 860,000 kilos of plastic.
But Kelly doesn't stop there. Sungai Watch analyzes this waste to feed a database on the origin and type of waste. The idea? Sensitize the government and local businesses: "We have analyzed nearly 500,000 pieces of waste, insists Kelly. For many, these are small single-use water cups. It makes no sense, the containers are so small that you drink two sips in them and throw them away! ".
With her teams, Kelly is thinking about a second life for all this plastic waste. Thus, Sungai Watch transforms them, for example, into boards for furniture, or collaborates with artists to make sculptures. "When we started this adventure, Kelly laughs, we didn't think we would become furniture designers. But to act in the long term, you have to know how to be creative! ". From collection to recycling, through analysis and creation, we can only join Kelly's formidable adventure!
Installation of anti-litter barriers on watercourses
900,000 kilos of plastic collected and recycled
500,000 individual pieces of waste analyzed
"When I see beautiful places defiled, it breaks my heart. And that is why I want to persevere in this fight. »
Find Kelly and her association Sungai Watch on their website and social networks: